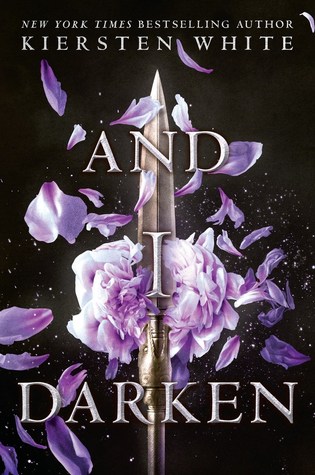 No one expects a princess to be brutal. And Lada Dragwlya likes it that way. Ever since she and her gentle younger brother, Radu, were wrenched from their homeland of Wallachia and abandoned by their father to be raised in the Ottoman courts, Lada has known that being ruthless is the key to survival. She and Radu are doomed to act as pawns in a vicious game, an unseen sword hovering over their every move. For the lineage that makes them special also makes them targets.
Lada despises the Ottomans and bides her time, planning her vengeance for the day when she can return to Wallachia and claim her birthright. Radu longs only for a place where he feels safe. And when they meet Mehmed, the defiant and lonely son of the sultan, Radu feels that he's made a true friend—and Lada wonders if she's finally found someone worthy of her passion.
But Mehmed is heir to the very empire that Lada has sworn to fight against—and that Radu now considers home. Together, Lada, Radu, and Mehmed form a toxic triangle that strains the bonds of love and loyalty to the breaking point.
My Thoughts
This book was good at the beginning. The plot was well thought out and I enjoyed all the historical aspects. I have head of Vlad the Impaler as he is the inspiration for Dracula, and reading a book from the perspective of his daughter was very interesting. The beginning of this book was very good and I could hardly put it down. Lada's struggle to be a strong women in a world run by men was unique and horrifying.
Lada is the daughter of Vlad Dracul, and she does not like the role that is set for women in society. To gain the attention of her father she became strong, fierce and calculating. She will do anything to get her way, even if its cruel. Lada was an interesting character, the way she pushed characters into being exactly what she needed them to be was fascinating. She kept to her beliefs even when she started questioning them.
Radu was the opposite of Lada. He was delicate and beautiful. Timid in the face of danger, preferring to hide behind Lada then to fight his own battles. This caused people to forget about him, passing him off as weak. He uses this to his advantage, growing as a character as he finds his own way to fight back.
The relationship between the two siblings is often strained, filled with jealous thoughts and misunderstandings. The whole story revolved around the siblings and their relationship with Mehmed, the sultans son, and how it changes them and their feelings.
I give this book a 4/5, the beginning of this book was laid out beautifully and was hard to put down. The relationships were deep and believable and the characters developed well. About 2/3 of the way into this book I started dreading the parts that were from Lada's point of view. She was still an interesting character, but instead of doing the things she wanted she was torn and stagnated on the possibilities until she could decide.
This was a good book and I would recommend it for anyone who likes historical fiction, strong female characters or just a good novel with complex plots and twists that are hard to anticipate.